Mayfair Management Team
Vincenzo

Mileto

-

Founder & Chairman

Mr. Mileto has extensive experience in all phases of the real estate industry including construction, development, brokerage, and property management. Starting out as a mason in 1979, Mr. Mileto created a successful construction company and expanded the business model to include the acquisition and rehabilitation of existing properties and developing new apartment communities, and eventually a transformation into a full service property management company. Notable project achievements include the acquisition of a credit investment portfolio of 1,750,000 square feet in North Carolina and Virginia, a condominium conversion in Central Florida, new construction condominium projects in South Florida and on the West Coast of Florida, and management of a portfolio of approximately 4,500 apartment units located in FL, NC, MS and LA. He plays a pivotal role in the overall company operation and strategy.
Carlos

Cepeda

-

Chief Executive Officer & Partner

Mr. Cepeda is a senior executive with over 20 of experience in the management of middle market companies, where he has been a Co-Founder Chief Executive Officer and Managing Partner of many successful businesses in the financial services and technology industries. With operations as well as a technical and programming background, his most recent experience included serving as Chairman and Co-Founder of a national mortgage bank which had an annual loan volume of nearly 2 billion dollars and annual revenue of over 50 million dollars and where he oversaw the entire operations and administrations of the company, including compliance, finance, technology and human resources. Mr. Cepeda holds a B.A. degree from Columbia University and an M.S. in Real Estate Develop-ment and Investment from New York University.
Victor

Salerno III

-

Chief Investment Officer & Partner

Mr. Salerno is a creative, action-orientated real estate professional, deal maker and attorney. Previous experience includes a 20 year career in private practice focused on commercial real estate, real estate finance and development, in the New York City offices of several leading Am Law 100 law firms, most recently at the law firm of Holland & Knight LLP, as a Partner in their New York City office. In his years of private practice, he represented owners, investors, developers and lenders in transactions involving residential and condominium developments, office buildings, mixed-use properties, shopping centers, hotels, industrial facilities and affordable and senior housing communities located throughout the United States. Mr. Salerno has extensive experience in acquisitions, dispositions, partner-ship/joint venture transactions and institutional/commercial lending transactions. He has a significant understanding of construction and development projects, property management, leasing and sale-leaseback transactions, portfolio transactions, tax-free exchanges, preferred equity investments and complex restructur-ings and recapitalizations, as well as real estate related litigation and bankruptcy matters. Mr. Salerno holds a B.A. degree from Hobart College and a J.D. degree for Fordham University School of Law.
Greg

Moundas

-

Chief Growth Officer & Partner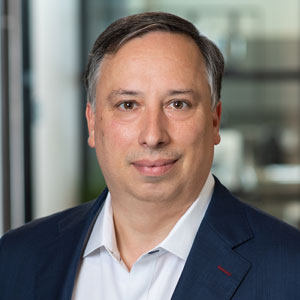 Mr. Moundas is a senior executive and partner with almost 20 years of experience in the hospitality industry and third-party management business. He served as Executive Vice President and Chief Legal Officer for Aimbridge Hospitality, the largest third-party hotel management company in the world. At Aimbridge, Mr. Moundas served a critical function helping to shepherd Aimbridge's tremendous growth to over 1,500 hotels under management in 20 countries and 60,000 employees from a company with 85 US hotels under management and 5,000 employees in 2011. He negotiated, structured, completed and integrated over 10 merger and acquisition transactions valued at more than $1B and was intimately involved in three recapitalization transactions. Mr. Moundas led numerous joint ventures and key money investment transactions and hundreds of management agreement negotiations with the company's 400 customers while continuously developing, refining and implementing medium- and long-term growth and acquisition strategies. Mr. Moundas holds a B.A. degree from Fordham University and a J.D. degree from Fordham University School of Law.
Mayfair Leadership
Susanne

Kleins

-

President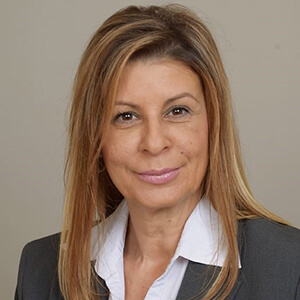 With 30+ years experience in all facets of property management, Susanne joined Mayfair as the Chief Operating Officer in March of 2017. Prior to coming on board, Ms. Kleins held the position of Vice President of Operations at Dominium, one of the largest affordable housing management companies, covering over a dozen states. She was a key player to successful growth in two major markets while heavily involved in refinance and resyndication projects, leading her team to achieve top performance rankings and also earning several internal department awards.
Ms. Kleins also held a Regional Vice President position at a California based Market and Luxury Apartment Management Company, where she assisted with re-writing and updating the company's policies and procedures, as well as provided training to Asset Managers. Susanne is a CPM member of IREM who holds certifications in various affordable housing programs, and supports the local IREM chapter in Dallas. Ms. Kleins received her education in Europe and continues to attend educational seminars and events to ensure Mayfair is always fully apprised of the latest industry changes.
Twala

Gann

-

VP of Operations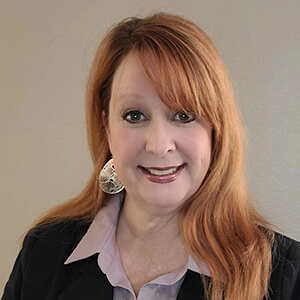 With over 28 years as a property management professional, Twala Gann currently serves as a Vice President of Operations for Mayfair. In this role she is responsible for the operations and financial results of a growing portfolio in Central and South Texas with over 7,000 units of tax credit, Section 8 and conventional rentals. Prior to joining Mayfair, Twala was with Dominium for 15 years, the majority of which was as an Asset Manager for a portfolio of over 9,000 units, specializing in refinancing and re-syndications. During the last 4 years with Dominium, she held the position of as Sr Regional Manager overseeing multiple Regional Managers in several states.
Ms. Gann also was with CWS Apartment Homes for nearly 10 years, where she held multiple positions at both the community and corporate levels. While spending time in broad ranging roles such as Community Manager, Training, Due Diligence and Takeover Specialist, IT Support, Internal Audit, Asset Management and Senior Operations Management, Twala was able to accumulate critical industry experience and knowledge of best practices to rely upon while building successful teams, developing people, implementing operating efficiencies and producing financial results that exceeded owner expectations.
Tamra

Ryals

-

VP of Compliance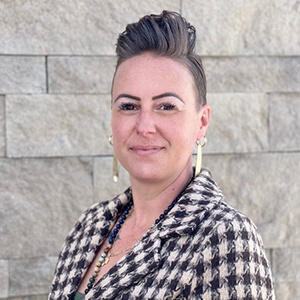 Joining Mayfair over 10 years ago, Ms. Ryals is a long standing member of the executive management team and since 2011 has spearheaded the entirety of Mayfair compliance activities as Compliance Director. Tamra has brought expertise in programs such as LIHTC, BOND, HOME and Project Based Section 8, with all of her team members holding the highest compliance designations possible - Certified Occupancy Specialist (COS) and Housing Credit Certified Professional (HCCP).
This level of expertise ensures that our clients have the most qualified personnel overseeing their portfolios and keeping each asset fully compliant with the evolving state and federal regulations. Under her direction, Mayfair has consistently achieved industry-leading REAC scores (over 90%) for its clients, and over a 90% success rate in no-findings with state and federal monitoring reviews, gaining Mayfair national recognition having a best-in-class compliance department.
Bridgett

Caldwell

-

Senior Asset Manager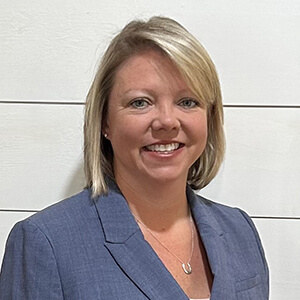 Ms. Caldwell joined Mayfair in 2018 as a Senior Asset Manager with over 23 years of experience in all facets of development, asset management, and property management. During her tenure working for a multifamily developer and management company, Ms. Caldwell oversaw the developments of 34 multifamily properties, oversaw the developments from initial application to state allocating agencies, and other financing, all the way through lease up and permanent loan conversion. She also held the position of Associate Development Director, while developing over 1 million square feet of retail space for a privately held retail developer and owner, managing the expansion of a flagship retail shopping center.
Most recently, Ms. Caldwell worked as Director of Compliance for an investor/lender with over 347 properties in 13 states, where she established and maintained an extensive reporting system to monitor and report on the portfolio. Ms. Caldwell has earned various affordable certifications, such as the C3P and HCCP certifications, and also holds a B.S. degree in Finance/Economics and an MBA degree from the University of North Alabama.
Billy

Dunn

-

Senior Asset Manager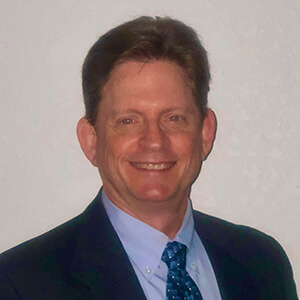 Mr. Dunn joins Mayfair Management Group with over 25 years of diversified real estate industry experiences encompassing both asset management and property operations. Starting as an Associate with JE Robert Company in Houston TX, Mr. Dunn was responsible for asset management and disposition for single and multi family, commercial buildings, strip centers, and land from foreclosure through sale. During the years following Mr. Dunn's extensive experiences include positions as Regional Asset Manager, VP of Operations, and Assistant VP of Asset Management for private owners, REITs and merchant builders.
Most recently, Mr. Dunn was with an east coast fee-based management company as Vice President for almost 14 years with a portfolio of upwards of 7,800 units. His areas of expertise include collaborating with cross-functional teams, owner and management reporting, implementation of effective revenue improvement and cost control programs, rent renewal strategies, financial variance analysis, and capital improvement programs to enhance property values. Mr. Dunn earned several industry related certifications including Certified Property Manager® through the Institute of Real Estate Management, Certified Occupancy Specialist through National Center for Housing Management, and Housing Credit Certified Professional through the National Association of Home Builders.
Scott

Paschall

-

Controller-Property Management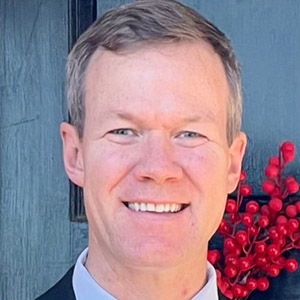 Starting in 2011, Scott gained valuable experience in the field, working at renowned companies such as Riverstone, Milestone, Millcreek, Lincoln, and Move it Storage. His focus primarily revolved around multifamily property management, successfully overseeing teams and portfolios of up to 25,000 units. From managing multifamily properties at Riverstone, Millcreek, and Milestone to handling commercial properties at Lincoln, Scott has demonstrated versatility and the ability to deliver exceptional results across different asset types.  In his most recent role at Move it Storage, a third-party property management company, Scott managed a portfolio of 120 storage locations, comprising over 20,000 units, across the Southeast.
Scott is CPA who received his degree in Finance from Baylor University. Outside of work, he has a love for all Baylor sports and can often be found cheering on the team at football games during the fall.